So we're having us a lovely Turkey Day at the Murkworks tonight, and among other folks, we've got
ypawtows,
dpawtows, and
epawtows as guests. They brought an extra friend this year, though. And Fred is NOT AMUSED!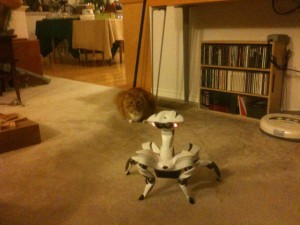 There'll also be video of both cats reacting to the robot as soon as I can figure out how to post it!